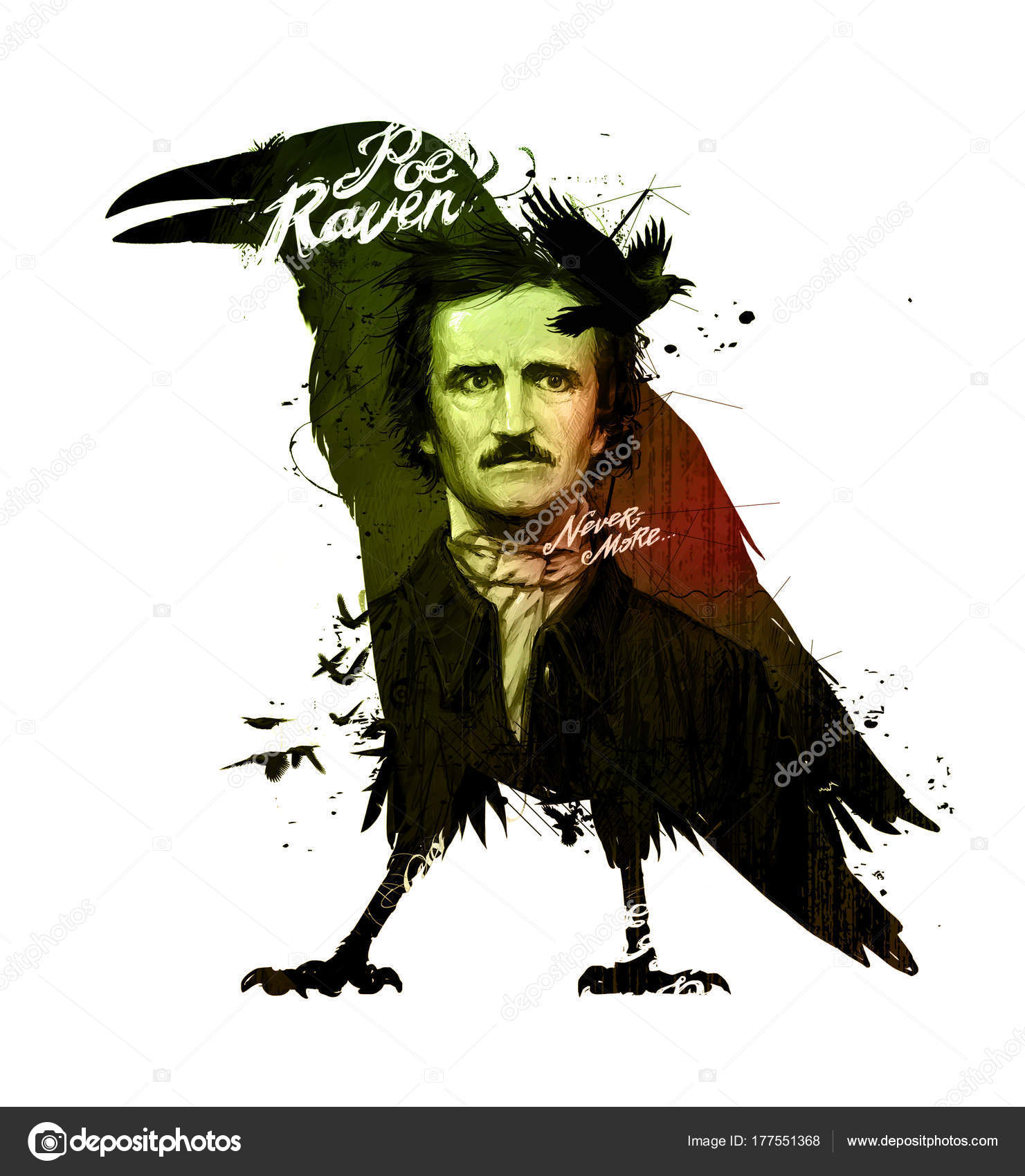 …And the dead are but for a moment motionless…
Actually, I've got knowing Allan Poe via Alan Parsons, the great musician and composer who made a lot of great music and among them the vinyl album; Tale of Mystery and Imagination.
As I might notice before, I have not much with poetry, but when I had the vinyl and listen to the poems… I was fascinated. It might be the dark-side of Poe's poetry, or The Dark Side at all, because, it is my loveliest side, but I have run to his poems and loved them because, they're with no doubt a psychological look at our hidden edges.
First, there is a dream within a dream.
"A Dream Within a Dream" is a poem written by American poet Edgar Allan Poe, first published in 1849. The poem has 24 lines, divided into two stanzas.
Analysis
The poem dramatizes the confusion felt by the narrator as he watches the important things in life slip away.[1] Realizing he cannot hold on to even one grain of sand, he is led to his final question whether all things are just a dream.
It has been suggested that the "golden sand" referenced in the 15th line signifies that which is to be found in an hourglass, consequently time itself. Another interpretation holds that the expression evokes an image derived from the 1848 finding of gold in California. The latter interpretation seems unlikely, however, given the presence of the four, almost identical, lines describing the sand in another poem "To ——," which is regarded as a blueprint for "A Dream Within a Dream" and preceding its publication by two decades.
A Dream Within a Dream
Take this kiss upon the brow!
And, in parting from you now,
Thus much let me avow —
You are not wrong, who deem
That my days have been a dream;
Yet if hope has flown away
In a night, or in a day,
In a vision, or in none,
Is it therefore the less gone? 
All that we see or seem
Is but a dream within a dream.
I stand amid the roar
Of a surf-tormented shore,
And I hold within my hand
Grains of the golden sand —
How few! yet how they creep
Through my fingers to the deep,
While I weep — while I weep!
O God! Can I not grasp
Them with a tighter clasp?
O God! can I not save
One from the pitiless wave?
Is all that we see or seem
But a dream within a dream?
I can be sure that it is always fascinating to go into the hidden side of the soul, but it is not so easy; we all have the edges of our unknown, they are all hidden behind our experiences from our childhood. It's called complexes, Sigmund Freud meant at least. But they are all present and we can't vanish them but work with them to know ourselves better.
Shadows of shadows passing

It is now 1831

And as always, I am absorbed with a delicate thought

It is how poetry has indefinite sensations

To which end, music is an essential

Since the comprehension of sweet

sound Is our most indefinite conception

Music when combined with a pleasurable idea is poetry

Music without the idea is simply music

Without music or an intriguing idea

Colour become pallor

Man becomes carcass

Home becomes catacomb

And the dead are but for a moment motionless
Anyway, I bow to Alan Parson and his Alan Parsons Projects. I have learned a lot. 🙏💖
Sourses:
https://www.poetryfoundation.org/
https://en.wikipedia.org/wiki/A_Dream_Within_a_Dream